Why SCS?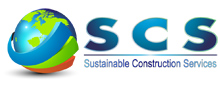 Sustainable Construction Services is specializing in window replacement services. We strive to deliver every window replacement project to the highest quality to satisfy customer's needs. Our engineers and glaziers are very experienced in this field and this guarantee top quality work. In addition, they are licensed and covered by insurance.
We source our products from both the German and local Australian markets. Customers are privileged with the opportunity to choose the most suitable of our wide range of products. Each product is tailored according to your need, project scope and budget. They are made from materials of the highest possible standard.  Also, we cater any kind of project, be it commercial or residential. Apart from that, our associated services such as the cost saving calculation service will benefit you tremendously by cutting your energy bills.
Sustainable Construction Services is a certified builder and covered by insurance, thus our credibility as a construction company that will deliver high quality products is guaranteed. The company management, process and procedures are based on Germany Engineering Principles. SCS is backed by the required license "Registered Building Practitioner Domestic and Commercial", which enable us to provide the required insurances to protect your property, health and safety.
There are three elements that SCS regards highly in our business:
Please Contact SCS for further inquiries regarding to any window products that we have to offer.