Acoustic Window and Soundproofing Window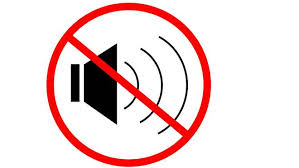 The ever growing population means that the environment will get noisier. Consequently, the need of sound control in the construction and refurbishment industry is growing quickly. Sound dampening solutions are sought after for use in noisy neighbourhoods. People want to enjoy quiet and serene environment in their own houses to relieve the tension they get from being in noisy environment all day. SCS understands the very basic of soundproofing system that will aid in dampening the noise that can penetrate your house. At SCS, we can choose the most suitable materials with certain level STC (Sound Transmission Class) rating that will block noise from the outside. Please follow this link about STC rating system in order to have a better understanding of how noise can be blocked by installing the suitable materials in your house.
In addition, SCS offers glazing combination that will be very effective in controlling noise in your house. You will be provided with the options of using thick single pane window or double glazed window to soundproof your house. SCS's qualified engineers will assess the site and give the most suitable choice of soundproofing window that will suit your need. For more information of how a double glazed window can effectively soundproof your house, please follow this link about soundproofing with double glazed windows.
Please Contact SCS for further inquiries regarding to Acoustic Window and Soundproofing Window.