Repair and Maintenance After Window Installation
The movement of a building is inevitable and this has been causing minor issues on the structure of a building,  which will also have an impact on window installation results. Constant movement means that the building will be subjected to minor stress, distortion or displacement. As a result, there will always be minor issues from time to time, such as cracks resulting to water and draft penetration problems around your window installation. SCS offers maintenance services to your building.
The repair and maintenance services following your window installation consist of: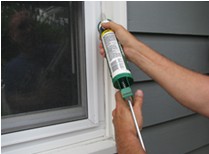 Resealing gaps – the application of foam or silicone sealant to cavities between window frame and wall will prevent water and draft penetration into your property. Also, this is a method of moisture control that can prevent rot in your window frame thus preserving its lifespan.
Cleaning and renewing finishes – glazing finishes can get dull after some time and without proper treatment, it will not achieve its original shine. SCS offers cleaning and renewing finishes of windows with specified cleaning and polishing agents that will aid in restoring your window's original finish.
Repairs faulty window system – faulty window system is the most common problem that is faced following the window installation procedure. SCS's experienced and skilled technicians will be able to sort issues such as window jam proficiently.
Replacing parts – SCS offers part replacement service to your window system. Customers do not have to go the trouble to find the spare parts for their windows, because SCS is able to offer the most suitable spare part for your windows.
Replacing frames & glazing – SCS offers replacement of window frames and glazing. Rotten window frames and broken glazing are pressing issues and  require immediate attention. These problems may raise the issues of personal injuries, break-ins and mould and draft build-up.
Replacing shutters and external blinds – SCS offers a wide range of shutters and blinds that will complement your window system. These line of products include roller shutters, external blinds and interior blinds.
At all times, window installation and repair should only be done by a professional and experienced window installer. Any work done by the amateurs will only increase the risk of poor outcome. In addition, SCS offers to replace any faulty components of the installed window and the replacement of irreparable windows will incur a different cost to the customer.
Please Contact SCS for further enquiries regarding to window repair and maintenance services.